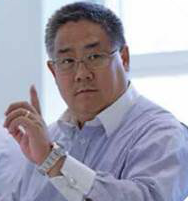 Biographical Notes
Raymond J. Chow
Senior Manager
---
Raymond J. Chow is a Senior Manager at Daimler AG Business Innovation. His current work is dedicated to the project STARTUP AUTOBAHN – aiming to establish Stuttgart as the leading ecosystem for mobility and tech startups.
Being at different positions within Daimler, Raymond Chow's career path has a very global footprint about it. Starting as a trainee in Daimler Financial Services, he soon moved to Mercedes-Benz Financial Services Taiwan to work as a General Manager for Finance & Controlling, later as GM in Sales. After being GM of Strategic Business Development in Australia, he returned to Germany to Daimler Business Innovation.
His projects with the respective Daimler Business Units include for example Mercedes-Benz Rent, Daimler Senior Experts (Space Cowboys), Compliance Academy and STARTUP AUTOBAHN.