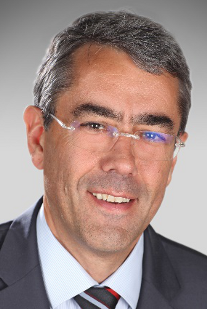 Biographical Notes
Guy Billoud
Managing Director, Aerospace New Ventures
---
Guy is responsible for new ventures in LORD's Aerospace & Defense business, dealing primarily with M&A and post-merger integration projects. LORD Corporation offers high value-added products in the mechanical, electromechanical, specialty adhesives and coatings sectors.
It serves several industries including Aerospace, Automotive, Oil&Gas and Electronics. Guy started as Staff Scientist at LORD's R&D Center in North Carolina. He then led business development for LORD's advanced technologies in Aerospace and opened LORD's first Mechanical R&D center in Europe. He later led commercial development for Aerospace in Europe and Asia and wath charged with Europe's Business Management to finally focus on alliances and M&A.
Prior to joining LORD, Guy managed advanced signal processing projects for Matra Cap Systems (now integrated in Airbus Group) after being Assistant Professor at the Ecole Centrale de Lyon, a top-10 "Grande Ecole" in France. A former member of The Conference Board's M&A Council, Guy holds an MBA from the University of North Carolina at Chapel Hill and a Ph.D. in Physics from the University of Lyon, France.