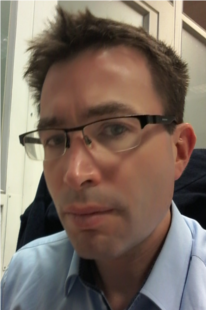 Biographical Notes
Olivier Honnorat
Responsible of Innovation Department in France
---
Olivier HONNORAT started his career at Airbus Helicopters at the beginning of 2006, directly after his graduation as Engineer from Centrale Marseille and his Master in Economy of IAE Business school in Aix-en-Provence.
He spent over 3 years inside Pre-project department in the Design Office, deploying the design-to-cost approach on the new medium helicopter H175. Afterwards, he was named Technical Responsible of the H125 and H130T2 until their development launch. In 2008, he joined the Department of Innovation as a Technical Project Manager to deal with various Breakthroughs in Research & Development. These projects leaded to additional performances of helicopters and costs reduction in a shorter time.
These activities were addressing many technical fields as: - High energy absorption sub-system (crashworthy seat and landing gear) - Mechatronic system (some electric actuators for Automatic pilot) - Dynamic elements (transmission shaft line)
In 2012, he took the technical and project responsibilities of some helicopter demonstrator projects, managing a multi-disciplinary plateau around 50 engineers. From 2016, he is responsible of Innovation Department inside the Research & Technology in Airbus Helicopters. His different technical activities lead him to generate 15 patents up to now.